| | |
| --- | --- |
| Clare County Library | Your Library Your Website |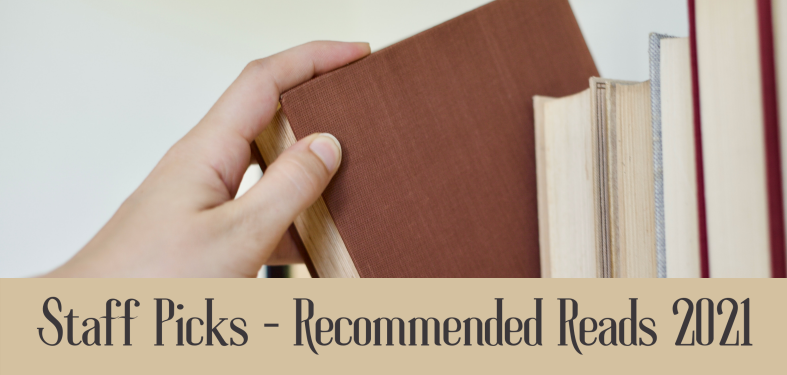 Adult Fiction
Small things like these by Claire Keegan
Claire Keegan's wonderful new book is set in a vividly created New Ross in the run up to Christmas 1985. Bill is the local coal merchant, just trying to keep business going, his men in work, and his family safe. But the whole town lives in the shadow of the local convent and the Mother and Baby Home, like many Irish towns at the time and before.
This is a story of working-class life, drudgery, love, fear, repetition, hope and it's an incredible feat of storytelling in under 130 pages. That in itself is extraordinary – but it somehow manages to read like a book three times as long, and tells its story with such precision. Small Things Like These may be the best work of Irish fiction this year.

The promise by Damon Galgut
Discover the Booker Prize-shortlisted literary masterpiece of a family in crisis. The Promise charts the crash and burn of a white South African family, living on a farm outside Pretoria. The Swarts are gathering for Ma's funeral. The younger generation, Anton and Amor, detest everything the family stand for - not least the failed promise to the Black woman who has worked for them her whole life. After years of service, Salome was promised her own house, her own land... yet somehow, as each decade passes, that promise remains unfulfilled.
The narrator's eye shifts and blinks: moving fluidly between characters, flying into their dreams; deliciously lethal in its observation. And as the country moves from old deep divisions to its new so-called fairer society, the lost promise of more than just one family hovers behind the novel's title. In this story of a diminished family, sharp and tender emotional truths hit home.
Beautiful World, Where Are you By Sally Rooney
Alice, a novelist, meets Felix, who works in a distribution warehouse, and asks him if he'd like to travel to Rome with her. In Dublin, her best friend Eileen is getting over a break-up and slips back into flirting with Simon, a man she has known since childhood.
Alice, Felix, Eileen and Simon are still young – but life is catching up with them. They desire each other, they delude each other, they get together, they break apart. They worry about sex and friendship and the world they live in. Are they standing in the last lighted room before the darkness, bearing witness to something? Will they find a way to believe in a beautiful world?
Cloud Cuckoo Land by Anthony Doerr
It has been that long since All The Light We Cannot See and here Anthony Doerr makes a welcome return with a vast (650 pages) piece of storytelling which intertwines narratives from 15th century Constantinople and the present day with an interlinking story about a spacecraft in our far future which is heading to a new planet to seed the future of the human race. Cloud Cuckoo Land is part historical fiction, part contemporary thriller, and also part science fiction. You might think that would be hard to pull off, and it is, but he manages to not only make us care about the characters in each of those stories, but also he connects them, and shows how in the face of apocalypses of every shape and form, we tell stories to survive.
Beautiful, complex, gorgeously written, rewarding- and with so much to think about after you finish.
Oh William! By Elizabeth Strout
The Pulitzer Prize-winning, Booker-longlisted, bestselling author returns to her beloved heroine Lucy Barton in a luminous novel about love, loss, and the family secrets that can erupt and bewilder us at any point in life Lucy Barton is a successful writer living in New York, navigating the second half of her life as a recent widow and parent to two adult daughters. A surprise encounter leads her to reconnect with William, her first husband - and longtime, on-again-off-again friend and confidante. Recalling their college years, the birth of their daughters, the painful dissolution of their marriage, and the lives they built with other people, Strout weaves a portrait, stunning in its subtlety, of a tender, complex, decades-long partnership.
Oh William! captures the joy and sorrow of watching children grow up and start families of their own; of discovering family secrets, late in life, that alter everything we think we know about those closest to us; and the way people live and love, against all odds. At the heart of this story is the unforgettable, indomitable voice of Lucy Barton, who once again offers a profound, lasting reflection on the mystery of existence. 'This is the way of life,' Lucy says. 'The many things we do not know until it is too late.'