| | |
| --- | --- |
| Clare County Library | Your Library Your Website |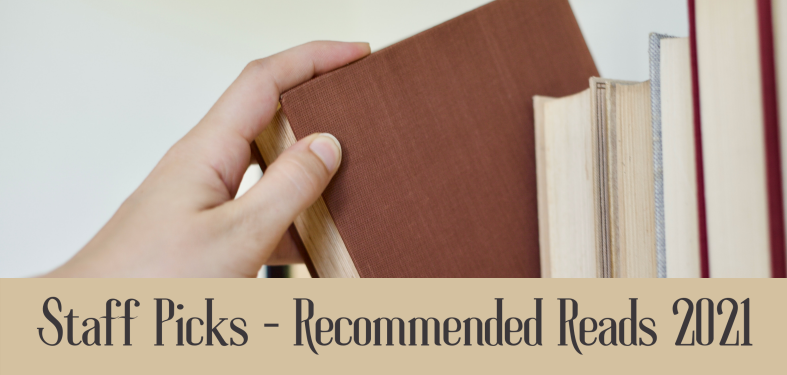 Irish Fiction
The Magician by Colm Toibin
From one of our greatest living writers comes a sweeping novel of unrequited love and exile, war and family. The Magician tells the story of Thomas Mann, whose life was filled with great acclaim and contradiction. He would find himself on the wrong side of history in the First World War, cheerleading the German army, but have a clear vision of the future in the second, anticipating the horrors of Nazism. He would have six children and keep his homosexuality hidden; he was a man forever connected to his family and yet bore witness to the ravages of suicide. He would write some of the greatest works of European literature, and win the Nobel Prize, but would never return to the country that inspired his creativity. Through one life, Colm Tóibìn tells the breathtaking story of the twentieth century.

Nora by Nuala O'Connor
When Nora Barnacle, a twenty-year-old from Galway working as a maid at Finn's Hotel, meets young James Joyce on a summer's day in Dublin, she is instantly attracted to him, natural and daring in his company. But she cannot yet imagine the extraordinary life they will share together. All Nora knows is she likes her Jim enough to leave behind family and home, in search of a bigger, more exciting life. As their family grows, they ricochet from European city to city, making fast friends amongst the greatest artists and writers of their age as well as their wives, and are brought high and low by Jim's ferocious ambition. But time and time again, Nora is torn between their intense and unwavering desire for each other and the constant anxiety of living hand-to-mouth, often made worse by Jim's compulsion for company and attention. So, while Jim writes and drinks his way to literary acclaim, Nora provides unflinching support and inspiration, sometimes at the expense of her own happiness, and especially at that of their children, Giorgio and Lucia. Eventually, together, they achieve some longed-for security and stability, but it is hard-won and imperfect to the end.
In sensuous, resonant prose, Nuala O'Connor has conjured the definitive portrait of this strong, passionate and loyal Irishwoman. Nora is a tour de force, an earthy and authentic love letter to Irish literature's greatest muse.
This is the One Dublin One Book choice for 2022 & was Shortlisted for an Irish Book Award 2021

Aisling and the City by Emer McLysaght and Sarah Breen
Aisling is 31, and she's still a complete Aisling. With BallyGoBrunch flying and the door firmly closed on her relationship with John, an unexpected job offer sees Aisling boarding a business-class flight to New York in her best wrap dress and heels. As she finds her feet in the Big Apple, she throws herself into the dating game, grapples with 'always-on' work culture, forges and fights for new friendships, and brings her good wedges to a party in the Hamptons (much to Sadhbh's dismay).
But catching up with family and friends on WhatsApp and email is not the same as sitting in Maguire's putting the world to rights over mini bottles of Pinot Greej and a shared bag of Taytos. And yet New York has so much to offer, not least in the ridey fireman department. When a crisis in BGB makes her doubt her place in Manhattan, can Aisling retain her New York state of mind, or will the lure of home be too much to resist?

56 Days by Catherine Ryan Howard
Ciara and Oliver meet in a supermarket queue in Dublin and start dating the same week COVID-19 reaches Irish shores. When lockdown threatens to keep them apart, Oliver suggests they move in together. Ciara sees a unique opportunity for a relationship to flourish without the scrutiny of family and friends. Oliver sees a chance to hide who – and what – he really is.
Detectives arrive at Oliver's apartment to discover a decomposing body inside.
Can they determine what really happened, or has lockdown created an opportunity for someone to commit the perfect crime?
The end of the world is a cul de sac by Louise Kennedy
A remarkable collection of short stories highly praised by critics.
The secrets people kept, the lies they told. In these visceral, stunningly crafted stories, people are effortlessly cruel to one another, and the natural world is a primitive salve. Here, women are domestically trapped by predatorial men, Ireland's folklore and politics loom large, and poverty - material, emotional, sexual - seeps through every crack. A wife is abandoned by her new husband in a ghost estate, with blood on her hands; a young woman is tormented by visions of the man murdered by her brother during the Troubles; a pregnant mother fears the worst as her husband grows illegal cannabis with the help of a vulnerable teenage girl; a woman struggles to forgive herself after an abortion threatens to destroy her marriage. Announcing a major new voice in literary fiction for the twenty-first century, these sharp shocks of stories offer flashes of beauty, and even humour, amidst the harshest of truths.